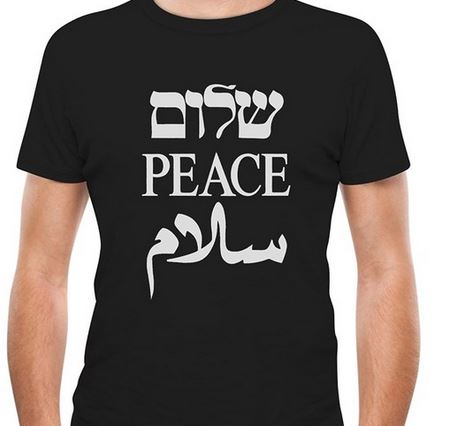 Every Hebrew lover has his/hers products to show it, here are cool 5 products you will love!
Keyboard Stickers for Your Computer/Laptop
Now you can write in Hebrew from your very own keyboard, no more virtual keyboards! Try Writing מקלדת with your new stickers it means keyboard!
Hebrew Shalom T-Shirt
Show your peaceful nature by wearing the Shalom t-shirt!
Hebrew/English-English/Hebrew

Dictionary

A must have for every Hebrew lover, to learn new words and practice your Hebrew!
Personalized Hebrew Name Necklace
A beautiful gift, a personalized Necklace with your name in Hebrew.
Bingo Learning Aleph Bet Board Game
Learn the Hebrew alphbet in a fun way playing the alphbet Bingo!